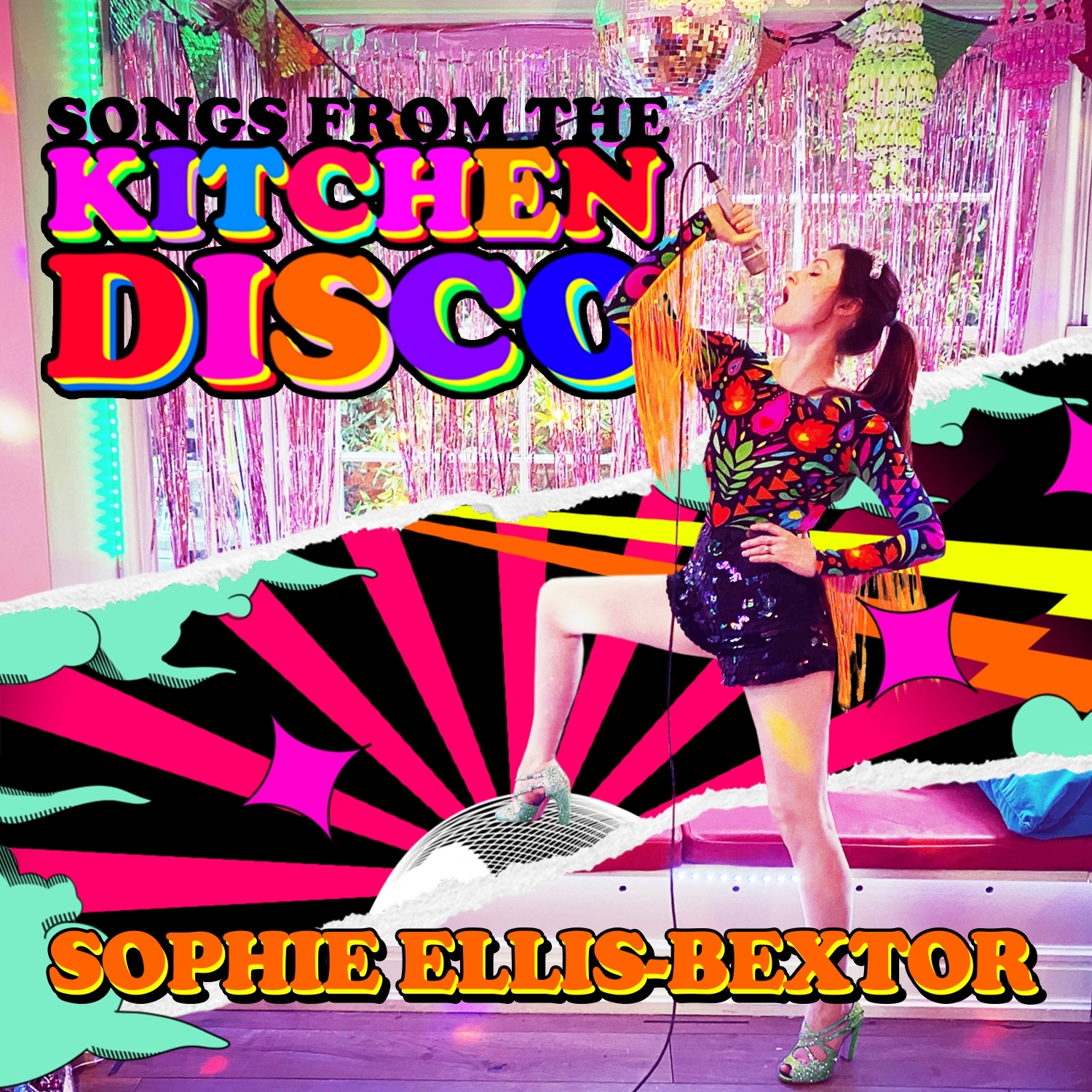 Ingen riktig Disco-vän har väl glömt bort dansgolvsmörsaren "Murder On The Dancefloor" som Sophie Ellis-Bexter drog runt världens alla klubbar med.
Nu, i dessa trista tider, kommer ett fullmatat album med varierat innehåll,
Vi som är Disconördar, fokuserar naturligtvis på  det dabsbara. Förutom den ovan nämnda hiten, som naturligtvis finns med, finns här ett par riktigt sköna sulnötare. Hon har bl.a. plockat upp Chers gamla Studio 54-goding "Take Me Home" och Alcazars "Crying At The Discotheque".
Min egen favorit är dock spår nr 13 "Heartbreak (Make Me A Dancer)" som rullar fram i allra bästa klassiska Discostil.
Även mediumtempo-låten , spår 5, "Music Gets The Best of Me"  bygger upp en skön stämning. Man kan lugnt spela de flesta spåren till den Corona-säkrade hemmafesten, inget spår känns daterat, trots kärleken till äkta Disco lätt kan kännas igen och som albumtiteln säger – ALLA vet ju att det bästa partyrummet är köket…
Sophie vågar till och med rocka till det i "Catch You" och "Today The Sun's On Us", för den som inte bangar för lite mer tryck i gitarrerna…
Jag kan utan tvekan rekommendera det här albumet till den som vill ha ena foten i 2020 och den andra på Studio 54.
🙂
Nedan kan du läsa skivbolagets egen presentation:
Sophie Ellis-Bextor
Title: Songs From the Kitchen Disco
Release: 13th of Dec
Following her much-loved Instagram Live Kitchen Discos during the Covid-19 lockdown, Sophie Ellis-Bextor is releasing some of the most popular songs from her virtual live set,'s on the new album Songs from the Kitchen Disco: Sophie Ellis Bextor's Greatest Hits. Sophie has for example covered Alcazar's 1990's hit for a sparkling studio 54 take on the original in classic Sophie disco style. She says;
"I'm really excited to be putting out 'Crying at the Discotheque'. I used to sing it sometimes when I was doing a club set, as I always loved the song, and since I sang it during the kitchen discos it forever holds a special place in my heart. I love this version – such a great song and full of the imagery of the discos I always go to in my head when I'm singing."
Sophie's recent kitchen disco sets, filmed live from her home with her family amidst a mixture of loveable fun and chaos, were a means of virtual escapism for many and became weekly moments of united sequined catharsis for the hundreds of thousands tuning in. Last month she announced she would be bringing her virtual disco to the present with a Kitchen Disco Tour next year, with all the frivolity of her original show on live stages across the country.
Ahead of the live dates, Sophie will release her new greatest hits album on 13th November, which will be a collection of the songs that sound-tracked her lockdown kitchen disco. The album will feature all of Sophie's biggest and best-known disco hits in one place for the first time ever! Available on various colourful and collectable formats (CD, Double Vinyl LP and Tape) the album will include 6 Top 10 hits, including Murder On The Dancefloor and Take Me Home, plus the brand new lead single Crying at the Discotheque.
'SONGS FROM THE KITCHEN DISCO: SOPHIE ELLIS-BEXTOR'S GREATEST HITS'
1 Groovejet (If This Ain't Love) 2020
2 Take Me Home (A Girl Like Me)
3 Murder On The Dancefloor
4 Get Over You
5 Music Gets The Best of Me
6 Mixed Up World
7 Catch You
8 Me And My Imagination
9 Today The Sun's On Us
10 Bittersweet
11 Starlight
12 Not Giving Up On Love
13 Heartbreak (Make Me A Dancer)
14 Young Blood
15 True Faith (BBC session)
16 Do You Remember The First Time? (Live)
17 Come with Us
18 Wild Forever
19 Crying at the Discotheque
20 My Favourite Things
Sophie also recently launched her new podcast, Spinning Plates, which sees Sophie chat to inspirational women about the balance between motherhood and their working lives in each one hour episode. With episodes so far featuring guests such as Fearne Cotton and Caitlin Moran, the podcast, which is part of the part of the Acast creator network, has already become Apple's number one Parenting podcast everywhere from the UK to Greece to Ecuador.
Alongside her own live dates next year, Sophie has also been announced as special guest on Steps – 'What The Future Holds' 14 date Arena tour at the end of 2021.
Promotion Sweden: Magnus Högmyr, magnus@playgroundmusic.com